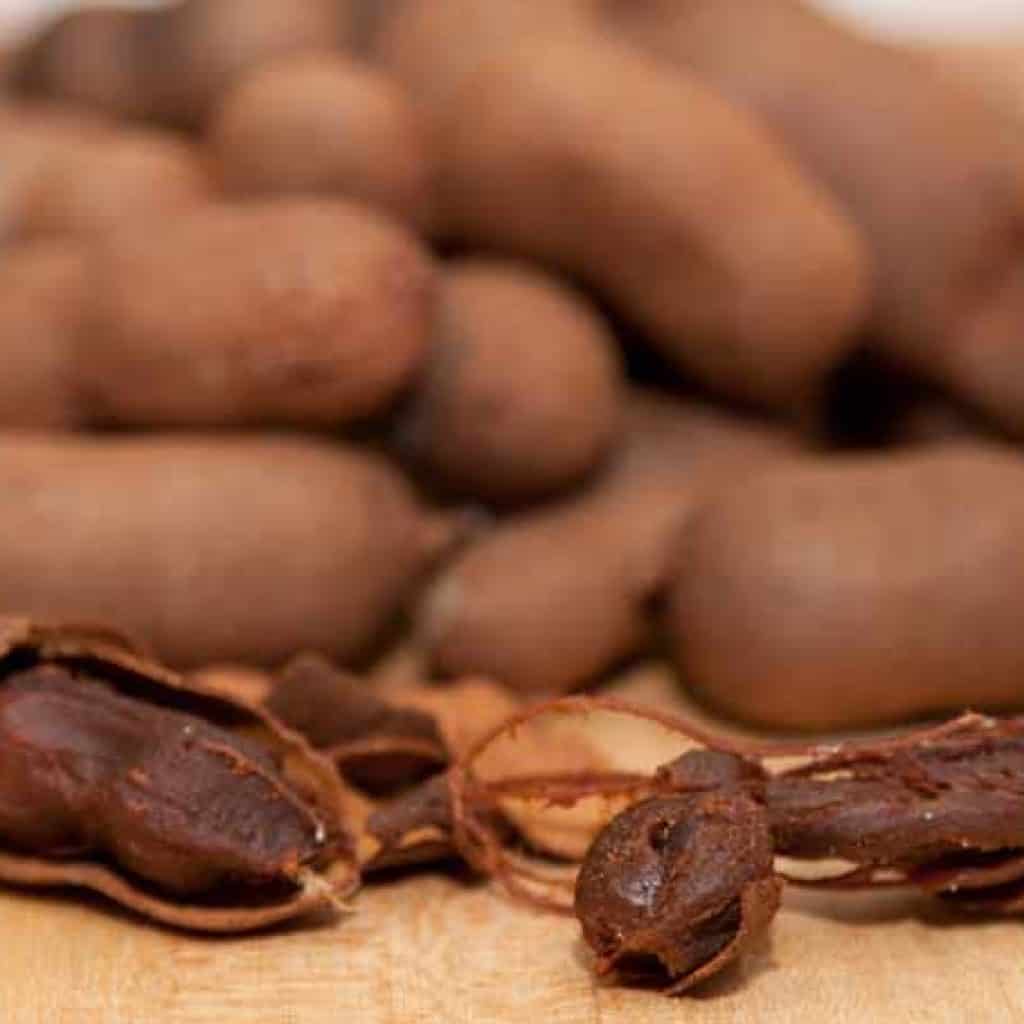 With a nice sweet and sour flavour and spicy, the tamarind sauce is perfect to accompany meat and seafood.
The Tamarind is a fruit origin from India and since unforgettable times, it is use to taste in several dishes.
Tamarind Properties
Did you know it is consider as a nourishing and multivitamin complement?
Yes, that's right, and these tamarind nutritive properties, is due to its high content of:
Tartaric acid
Citric acid
Moreover, it contains fiber.
Vitaminas A, B3, and C
Vegetable protein(  tryptophan, methionine, lysine)
Minerals(  magnesium, calcium, phosphorous, potassium)
The part of this fruit that we use in the kitchen is its pulp from which is obtain, among many other preparations, a sauce with an intensive and exotic flavor.
After the tamarind use and its properties become popular in Asia and Africa, it was known during the middle age in all Europe.
Moreover, with the Spaniards arrival to America was spread out   through the entire continent, being part of our culinary culture.
Therefore, today we explain you the steps of Tamarind recipe, one of the most popular elaborated with this fruit.
How to make Tamarind Sauce?
The hardest to make this sauce at home is to pull out the tanmarind  pulp, however, the rest os the steps to make the recipe are very simple.
Certainly, there are many variants , but  we had chosen a very simple homemade recipe for you to taste this deliousness as you wish.
Just will need two important  steps( to cook a little beat and to blend), in a few minutes you will have your sauce will be ready.
Dishes that I can prepare with tamarind sauce
As this recipe can be taste cool or hot, its combine well with many dishes, specially meat and seafood.
Here we list some of the most popular deliciousness that are made with tamarind sauce and that can be prepare at home.
In another moment, we tell you all the details for making each homemade recipes  in tamarind sauce
Chicken, leg or loin
Shrimps, lobster or salmon
Tamarind Sauce Recipe
Tamarind sauce is one of the favorite to taste dishes of the Asian gastronomy, it combines in the same way with meat and fish.
Prep Time

10 min

Cook Time

20 min

Total Time

30 min

Yield

1 Recipiente

Serving Size

10g

Energy

23 cal
Cuisine

Course

Cooking Method
Ingredients
2 cups of tamarind pulp
1 cup of warm water
1 clove of garlic
¼ cup of chopped purple onion.
1 marinated chipotle chile
1 sugar tablespoon
2 olive oil tablespoons
salt and pepper to taste
How to make Tamarind Sauce
1
First, extract the tamarind pulp, for it, we remove all the Shell, the seeds and the fiber that join it
2
Already with the amount of pulp we need for this recipe, we put it a few minutes in soaking (in the cup of warm water) so that it softens a little.
3
Meanwhile in a pan over medium heat heat the olive oil, add the well crushed garlic, onion and pulp, stir well to undo the pulp and let it boil.
4
Add the spoonful of sugar, the chipotle pepper in salt and pepper marinade to taste, lower the heat and cook for 5 minutes.
5
Let it to get cold for a moment, blend all the mixture, place it to avoid that let any lump and cook for 10 more minutes over a low heat
6
Remove it and we can serve it cold or hot.
Optional:
If you want this sauce more dense, add a teaspoon of dissolve cornstarch in cold water when you are Cooking it.
In case you use it to accompany Asian recipes, the ideal is that you add it 1 or 2 spoonful of soy bean.
Nutrition Facts

10 servings per container

Serving Size

10g

Amount per serving

Calories

23

% Daily Value*

*Percent Daily Values are based on a 2,000 calorie diet. Your daily values may be higher or lower depending on your calorie needs.