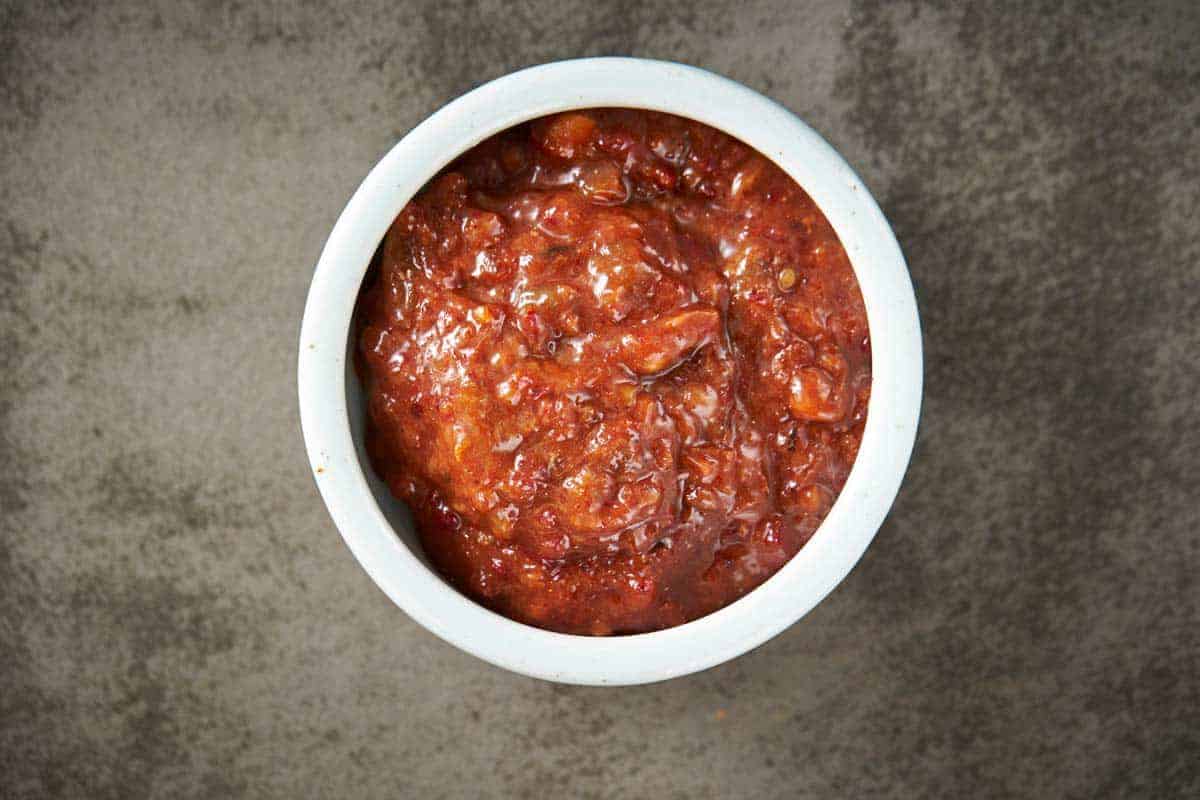 A creamy, spicy and delicious chipotle sauce is the option we propose to you this time.
Its peculiar smoked flavor is perfect to combine with and enrich numerous dishes made of either meat, seafood or vegetables.
It's also a healthy and nutritious option, since it's mostly made up of a variety of chili: the chipotle, which offers unlimited benefits for our health helping to prevent several diseases.
Origin of the chipotle sauce
The chipotle sauce, as we were explaining, has this name because of its main ingredient which is the one in charge of giving the sauce its spicy, smoked and bittersweet flavor: the chipotle chili.
This kind of pepper is native of Mexico and its real name is Chilpoctli which means "smoked chili".
How to make chipotle sauce?
This sauce is a very simple recipe to prepare at home, you only need to gather all the needed ingredients and then roll up your sleeves and get to work.
One of the tricks or alternatives you must be aware of when preparing this sauce is that in case you can't find the chipotle chili you can use two teaspoons of chipotle sauce instead which is easy to get on the internet or in any supermarket.
You can also adapt this sauce according to your preferences and if you are one who likes Mexican cuisine and its spicy flavor, you can simply add more chipotle chilies.
Variants of the chipotle sauce
As with all sauce recipes, the chipotle one has variations and quite creative procedures for its elaboration.
One of the most known is adding 125 grams of mayonnaise to its ingredients. Nevertheless, others add instead 80 grams of Greek yogurt.
Another often-used variant consists of adding the tomatoes, the onion and the garlic in a container with water and letting it boil for a few minutes before blending the ingredients.
Chipotle sauce recipe
Learn how to prepare a delicious and spicy chipotle sauce to combine with and enrich your dishes.
Prep Time

20 min

Cook Time

10 min

Total Time

30 min

Yield

1 Recipient

Serving Size

10g

Energy

60 cal
Ingredients
100 g of chipotle chili
4 ripe tomatoes
3 tablespoons of olive oil
2 tablespoons of lemon juice
1 medium onion
3 garlic cloves
1 tablespoon of coriander
1/2 a teaspoon of ground pepper
Salt
Prepare Homemade Chipotle sauce
1
The first thing to do is to bake the chipotle chili either in the oven or on a comal on medium heat.
2
Bake them for approximately 10 minutes or until their skin has a darkish appearance as if they were almost burnt.
3
Then, let them cool and after that clean them by removing their skin and cutting them into tiny cubes.
4
Add in a large container all the ingredients including the baked chipotle and mix them all well until obtaining the desired sauce.
5
If you think you'd prefer a creamier and thinner texture, pour all the ingredients into a blender and blend until getting a uniform and soft mixture.
6
You can also drain the sauce and get an even softer and lump-free sauce.
Nutrition Facts

4 servings per container

Serving Size

10g

Amount per serving

Calories

60

% Daily Value*

*Percent Daily Values are based on a 2,000 calorie diet. Your daily values may be higher or lower depending on your calorie needs.